The History of Hotel Management Software Arhon
Founded in 2017 by Nora Dokhane, the young Basel-based company is creating innovation with Arhon, a management cloud software for hoteliers.
Arhon® hotel software saves valuable time for experts and novices alike in the hotel industry by automating front and back office tasks in compliance with Swiss legislation.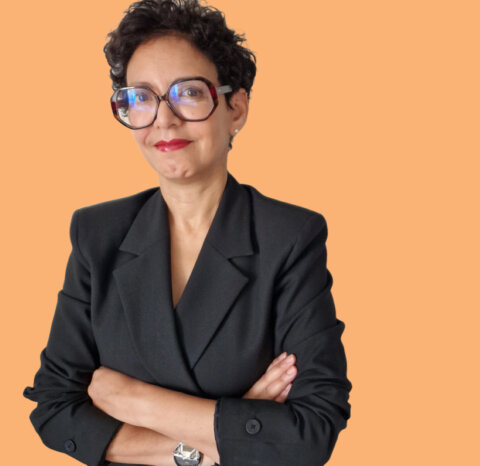 A software for hoteliers designed by a hospitality professional
Nora is above all a passionate and professional hotelier who managed a hotel-restaurant in Switzerland for several years.
After starting her career in accounting and business management, Nora moved to industry and then to commerce.
In 1999, Nora became manager of the supplier accounting department of the international group Emerson Process Management. With 5,000 supplier invoices to process each month, she was already devising tools to greatly simplify repetitive administrative tasks.
This attraction for simplification will never leave her.
In 2001, Nora set up a new VAT programme, in compliance with French accounting and tax standards, in collaboration with EDC Leicester (UK).
The Arhon project was born with the aim of facilitating the administrative management of hoteliers. With an establishment of 20 rooms, 3 restaurants and 15 employees, Nora is aware of the problems of administrative management such as reservations, check-in, compulsory declarations, tourist taxes, the Ministry of Tourism and the training of employees.
Arhon is a small revolution in the PMS (Hotel Management Software) world.
The ambition of the project is to save up to 90% of working time.
In addition, Arhon allows hoteliers to regain some of their independence thanks to an online reservation system to be integrated into their own websites.
Indeed, hoteliers are often prisoners of the big online booking platforms, whose commissions can sometimes reach 30% of the room price.
The commissions on sales made through Arhon are extremely low because the hotelier pays a monthly subscription fee which is a lump sum based on the number of rooms and not on the amount of reservations. An advantage that has a direct impact on the sale price, to the benefit of travellers!
Arhon is therefore a software that allows you to save more time for yourself and your customers and to control your sales prices!
A few words from Nora Dokhane, founder of Arhon® Concept AG, Switzerland
"There are so many PMS today that it is difficult to make a choice. And how to make the right choice? The main criteria and primary qualities of hotel management software are unquestionably to offer a reliable, simple, complete, scalable solution; training at home and online, and support that can be reached 7/7 and responsive and close to you. This is what I offer you with Arhon®.
Arhon® is the combination of my professional background, 15 years as a financial executive in a multinational, 10 years as manager of a hotel restaurant in Switzerland and the skills of one of the best development companies. I have surrounded myself with the best in order to give you the best. »