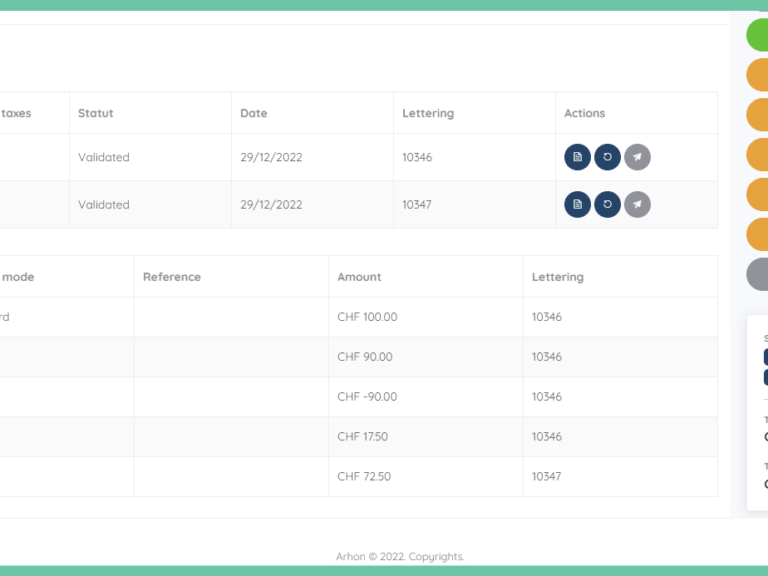 Simplify and automate the payment of reservations
With Arhon, you keep your independence: you sign a contract directly with the online payment solution, for example Worldline. You receive payment for online reservations directly into your bank account. The money does not pass through Arhon.
The advantages for you:
You can send the email to your guest manually with one click from your pms
You can also send the link in the confirmation email for a booking or for an offer with the choice to pay online or the choice to request a guarantee of the booking or the offer
Or an online check-in email is sent automatically 1 day before the arrival date to your guest with the payment link
Arhon automatically sends 2 emails as soon as the online payment is done:
1 email for the guest, 1 email to you hotelier; the payment is automatically integrated with the booking and updates the balance to pay of the booking
Arhon does not store any credit card data
Our partners for the online payment solution are all compliant with the PCI DSS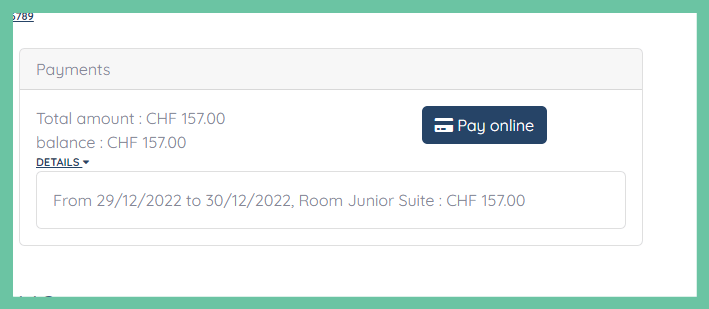 Mode and type of payment cards accepted
Visa, Mastercard, JCB, American Express, Diners Club, Discover, JCB, Postfinance, Union Pay, Twint, Paypal in the language of your choice.