The check-in with Arhon automation
Letting Arhon do the check-in for you guarantees a 100% satisfied check-in for your customers and yourself
«How does it work?»
An automatic email is sent 1 day before your client's arrival to register online
The online registration is valid for a single reservation, a reservation for several persons and a reservation for several rooms
The online check-in can also be sent manually and individually with a single click, e.g. for a last-minute reservation
«What happens when the guest arrives at the hotel?»
With a single click from your Arhon dashboard, the guest is considered to be present at the hotel
The registration form is filled in automatically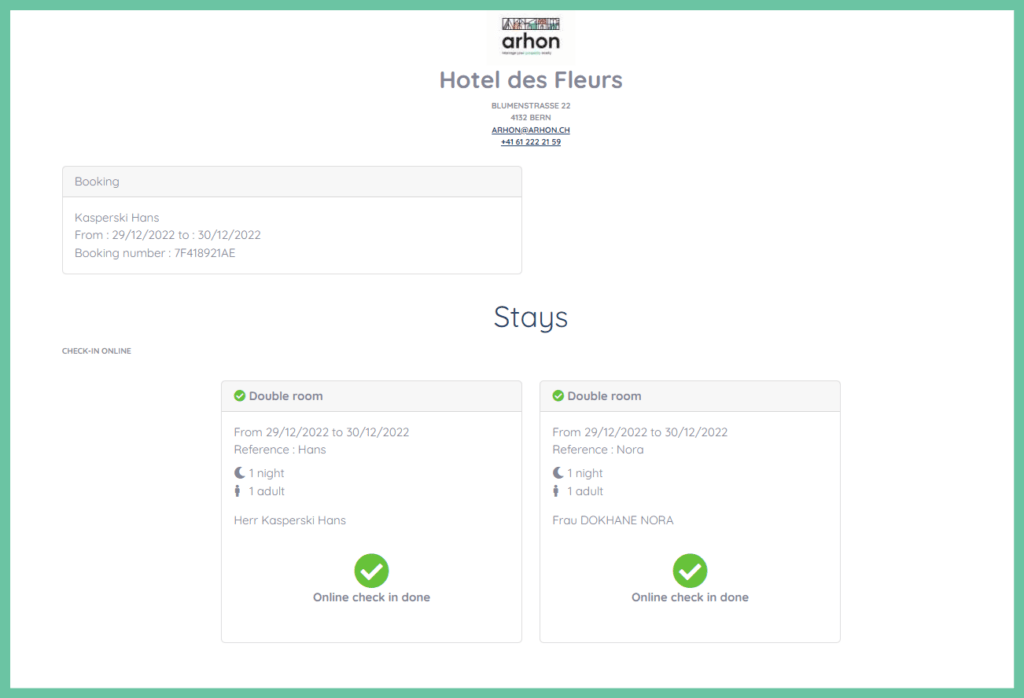 «What if I don't want online registration for my guests?»
The online check-in function can be disabled
«Are my customers' data protected?»
The online check-in complies with data protection regulations. This ensures that your customers' data is protected.
For your guests who don't want to check in online? no worries, Arhon has your solution «the ultra-fast check-in with the Arhon scanner»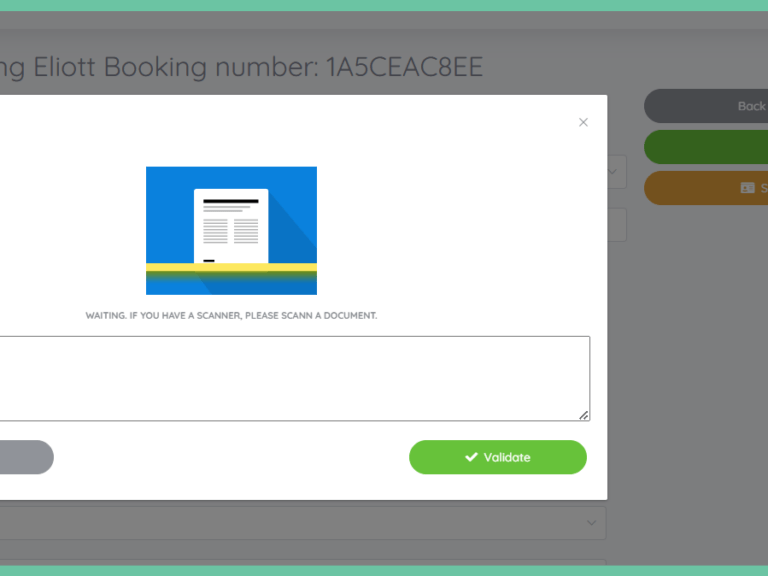 The check-in with the Arhon scanner
Because some customers do not want to check-in online, check-in with a simple gesture thanks to the Arhon scanner is also the guarantee of a 100% satisfied check-in for your customers and for yourself.
«What kind of document can the scanner read?»
The scanner reads passport, ID card, Swiss driving license, Swiss residence permit c in 2 seconds
No more typing errors and queuing at reception
The registration form is filled in automatically
The scanner is guaranteed for 2 years parts and labor
A well-executed check-in automates and simplifies the legal obligations of eHESTA and provides an automated calculation of tourist taxes.